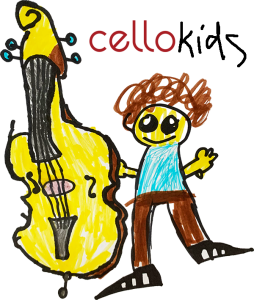 CelloKids is an exciting new Cellobello initiative connecting young cellists with top teachers. Digital learning is now central to education around the world and CelloBello is here to share quality musical instruction. Join in our newest cello community! We begin in the United States but expect soon to add online sessions from other countries for youngsters in different languages.
Our free online group classes are led by seasoned teachers. In each session, teachers lead educational, interactive, and fun programming in real-time through Zoom. Finding the appropriate session is important, so please read the class description carefully so that you can sign your child up for what best suits their playing level.
While participant class size must remain small, the audience size can be big. If the class is already filled, you can audit any class. So even if your child is at home without a cello to play, or is too shy to play for others, or if you are yourself a teacher who is just curious to see a group class in action, CelloBello invites you to play along at home or observe the class from your audience seat. Children and Minors under the age of 18 are welcome to observe the sessions with the signed permission of a parent / legal guardian.
Sign up below now!