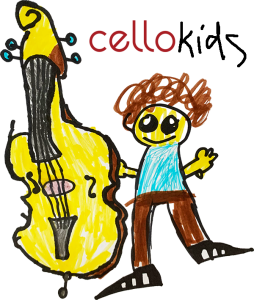 CelloKids is an exciting new Cellobello initiative connecting young cellists with top teachers. Digital learning is now central to education around the world and CelloBello is here to share quality musical instruction. Join in our newest cello community! We begin in the United States but expect soon to add online sessions from other countries for youngsters in different languages.
Our online group classes are led by seasoned teachers. In each session, teachers lead educational, interactive, and fun programming in real-time through Zoom. Finding the appropriate session is important, so please read the class description carefully so that you can sign your child up for what best suits their playing level.
While participant class size must remain small, the audience size can be big. If the class is already filled, you can audit any class. So even if your child is at home without a cello to play, or is too shy to play for others, or if you are yourself a teacher who is just curious to see a group class in action, CelloBello invites you to play along at home or observe the class from your audience seat. Children and Minors under the age of 18 are welcome to observe the sessions with the signed permission of a parent / legal guardian.
Sign up below now!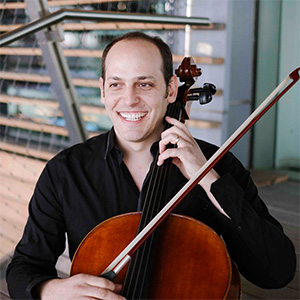 MIKE BLOCK
Mike Block is a pioneering cello player, singer, composer, and educator, hailed by Yo- Yo Ma as the "ideal musician of the 21st-Century". Acclaimed by the NY Times for his "vital rich-hued solo playing", Block's solo performances offer a rich mixture of core classical repertoire, folk music, songs, and original compositions. Mike is member of Yo-Yo Ma's Silk Road Ensemble (SRE), having joined in 2005 while a student at The Juilliard School. Touring extensively throughout the world with SRE, he has been featured as cello and vocal soloist, contributed arrangements and compositions, and earned a Grammy Award in 2017 for their album, Sing Me Home. As an educator, Mike is passionate about creativity and collaboration, and is the founding director of Silkroad's Global Musician Workshop, and the Mike Block String Camp, and is on faculty at Berklee College of Music and New England Conservatory.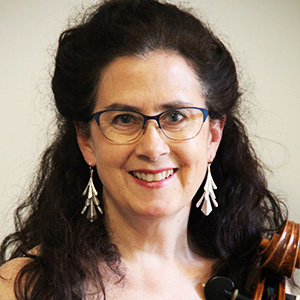 YARI BOND
Yari Bond has been a performer, chamber musician and teacher for over 40 years. A graduate of Juilliard she was a student of Leonard Rose. Presently she teaches cello and chamber music at Columbia University, Special Music School and the Young Artists Program at Kaufman Music Center in NYC. She is the founder and artistic director of the Concerts Con Brio Series; Celebrating Young Artists.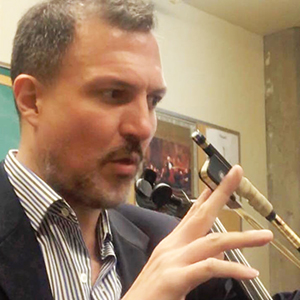 ALEX CROXTON
A native of Atlanta, Georgia, Alex Croxton began his cello studies at the age of twelve. Alex went on to continue his studies at the Peabody Institute of the Johns Hopkins University in Baltimore, Maryland and Conservatory of Music at SUNY Purchase. Alex served as an Artist in Residence at the Banff Centre for the Arts Chamber Music Residency as well as Assistant Principal of the Maryland Symphony. He is a faculty member at the Mannes College, The New School for Music, Special Music School, and The School for Strings, NYC.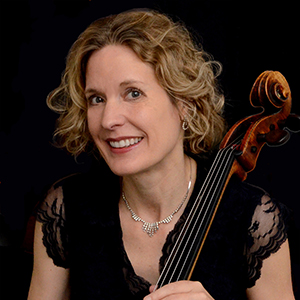 MADELEINE GOLZ
Madeleine Golz has taught in the PreCollege of the Manhattan School of Music since 1985 and is also on the faculty of the Thurnauer School of Music in Tenafly, New Jersey. Her students have been prize winners in many local, national and international competitions and many have gone on to successful careers in music.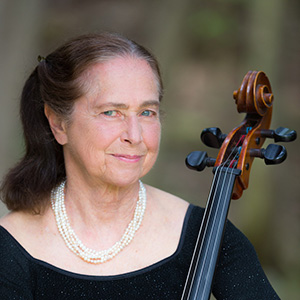 SANDY KIEFER
Sandy Kiefer has a Masters Degree from New England Conservatory. She completed her Suzuki training through book ten at the Chicago Suzuki Institute and Hartt College. As an active freelance cellist she played with the Boston Ballet, Rhode Island Philharmonic, Hong Kong Chamber Orchestra, and Viterbo Opera Festival. She has taught at Suzuki Schools and Institutes in Ontario, Colorado, Hong Kong, Virginia, Utah, Indonesia, and Oregon.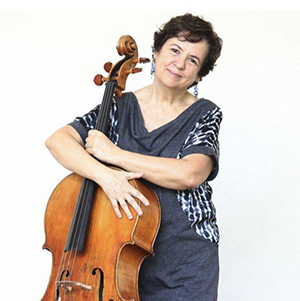 ANNA MORA
Nacida en Barcelona, compagina su actividad profesional entre el violonchelo, la pedagogía y la musicología. Como violonchelista ha formado parte de varios grupos de cámara en Orquesta Sinfónicas. Ha tocado en España, Francia, Italia, Alemania, Suiza, Japón y Corea.
Born in Barcelona, Anna Mora shares her professional activities between cello, pedagogy and Musicology. As a cellist, she has been part of several chamber music groups and Symphony Orchestras. She has played in Spain, France, Italy, Germany, Switzerland, Japan and Korea.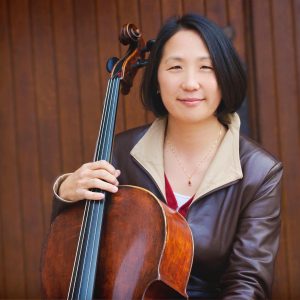 ANDREA YUN
Dr. Andrea Yun is a member of the Michigan Opera Theatre and the Ann Arbor Symphony Orchestra and performs widely with orchestras and chamber ensembles in Michigan. Andrea is one of 40 Suzuki cello teacher trainers in the Americas, and travels around the country to train teachers and students. Andrea has held positions at the University of Michigan, University of Texas at San Antonio, Bowling Green State University, Pioneer High School, and Okemos Chippewa Middle School. Andrea holds a dual bachelor's degree in music education and mathematics and master's in cello performance from Indiana University, and also a doctorate in cello performance and pedagogy from the University of Michigan. Her solo performances have been heard on Canadian Broadcast Corporation (CBC) Radio.
Your support is key in keeping the lessons free and accessible for our CelloKids!