This cello concerto began with a friendship. Josh Roman is beloved by just about everyone who meets him, and I am no exception. Immediately apparent is his unusual combination of enlightened prodigy and everyman approachability (he's from Oklahoma). I noticed this when we first crossed paths in New York, where we were thrown together at the inaugural YouTube Symphony in New York to improvise an electro-acoustic duo at Le Poisson Rouge. That shotgun wedding left me mesmerized at his unmatched musicianship and technique, and soon I was composing a fiendishly difficult solo work for him to premiere on his series at Town Hall. He played it from memory.
That experience proved to be a great warm-up for this concerto. The piece begins plaintively, with Josh floating over a restless orchestra, and the lyricism only expands in the central slow movement. But by the final movement the rhythmic energy wins the day, and at one point Josh even plays with a guitar pick. This is, after all, the same fellow who played arrangements of Led Zeppelin at Town Hall, so I had to send him out with a bang.
– Mason Bates
composer
biography:
Mason
Bates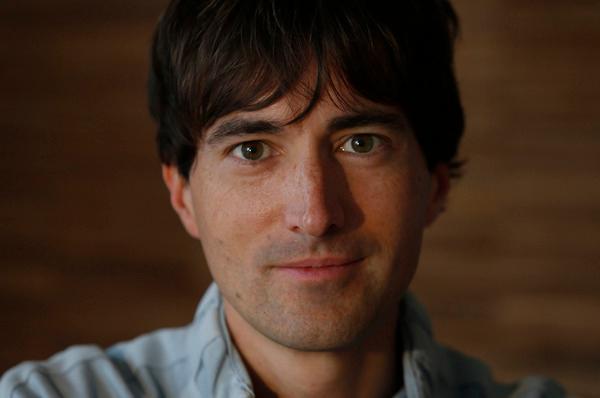 Composer of the Grammy-winning opera The (R)evolution of Steve Jobs, Mason Bates serves as the first composer-in-residence of the Kennedy Center for the Performing Arts. Championed by legendary conductors such as Riccardo Muti, Michael Tilson Thomas, and Leonard Slatkin, his symphonic music is the first to receive widespread acceptance for its unique integration of electronic sounds, and he was named the most-performed composer of his generation in a recent survey of American music.  His opera was hailed as one of the best-selling productions in the history of Santa Fe Opera and was awarded the 2019 Grammy for Best Opera Recording.  In 2018, he was named Composer of the Year by Musical America. As both a DJ and a curator, he has become a visible advocate for bringing new music to new spaces, whether through institutional partnerships such as his former residency with the Chicago Symphony Orchestra, or through his club/classical project Mercury Soul, which transforms commercial clubs into exciting hybrid musical events. He has also composed for films, including Gus Van Sant's The Sea of Treesstarring Matthew McConaughey and Naomi Watts. He serves on the faculty of the San Francisco Conservatory of Music, which offers instruction in both composition and music technology.