Have a Good Close Look and Compare!
On the top, a 1972 photo of the real Cleveland Quartet. On the bottom, a  photo-shopped version of the same picture, with actor Christopher Walken's head on Paul Katz's body and Katz's hair put back on Walken's head! From the 2013 movie "A Late Quartet", where Walken played the cellist of the fictional "Fugue Quartet."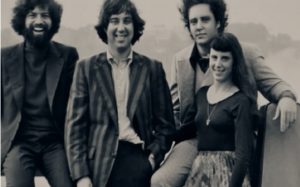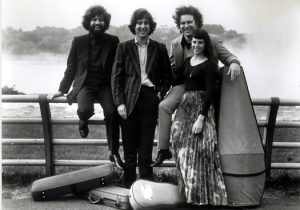 The original photo was the album cover of the Cleveland Quartet's debut album on RCA Victor of the Complete Brahms Quartets, for which they were nominated for a Grammy Award and were the first classical artists ever to perform on the Grammy Awards telecast. They like to joke they were invited because they looked like a rock band!
Original photo left to right: Peter Salaff, violin: Donald Weilerstein, violin: Martha Strongin Katz, viola; Paul Katz, cello.