All Chats are broadcast via Facebook Live and YouTube Live. Please click the icons below.

next on cello

chat:
know the score:

inside the George Walker cello sonata
Featuring Astrid Schween, Emmanuel Feldman, Owen Young and Seth Parker Woods
Part 1:
Saturday, September 19th, 2020 at 12:00 pm EDT
Part 2:
Saturday, September 26th, 2020 at 12:00 pm EDT
with special guest Joy Cline Phinney, Collaborative Concert Pianist and Faculty at the Sarasota and Easton Music Festivals

Join in the conversation as our excellent panel of cellists come together to discuss their personal journeys learning and performing this incredible masterpiece of the American cello repertoire.
Bring your questions!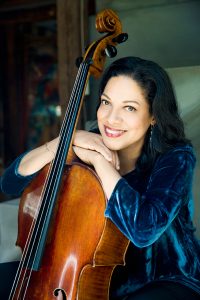 Cellist ASTRID SCHWEEN has gained a rich following and enjoys a varied career as a soloist, chamber artist and teacher. Since joining the Juilliard String Quartet in 2016, she has appeared at many of the world's great concert halls including Amsterdam's Concertgebouw, the Vienna Musikverein, Berlin Konzerthaus, Wigmore Hall, Tokyo's Yamaha Hall, at Lincoln Center, The 92nd Street Y, Ravinia, Tanglewood, the Kennedy Center, and in Hong Kong, Singapore, Greece, China, Spain, Holland, Denmark, Norway and throughout Canada and the US.
At the age of 16, Astrid Schween made her concerto debut with the New York Philharmonic and conductor, Zubin Mehta, who also arranged a special invitation for her to study privately in London with the legendary cellist, Jacqueline DuPre. With degrees from the Juilliard School, Schween received her primary training under the guidance of Leonard Rose, Harvey Shapiro, Channing Robbins, Ardyth Alton and Dr. H.T. Ma, with additional studies under Bernard Greenhouse and Eugene Moye. She performed in master classes for Philippe Muller and William Pleeth, and also participated in the Marlboro Music Festival.
Astrid Schween maintains a lively solo performance schedule in addition to her extensive touring with the Juilliard String Quartet. She recently performed the Elgar Concerto with the Boulder Philharmonic and received recital and master class invitations from Tanglewood, the Eastman School of Music, Boston Conservatory, Violoncello Society of New York, Cleveland Cello Society, and has been featured in Strings and Strad magazines, on NPR, and was a guest speaker on the topic, "Women in Music" at the Library of Congress.
A longtime member of the Lark Quartet, with whom she earned the Naumburg Chamber Music Award and Gold Medal at Russia's Shostakovich Competition, her ongoing collaborations include regular appearances at the Seattle Chamber Music Festival and numerous recital engagements with pianist Victor Asuncion. Formerly, cellist of the Boston Trio, she was a frequent guest with the Boston Chamber Music Society. Her recordings appear on the Sony, Arabesque, Decca/Argo, CRI, New World, JRI, Centaur, NAR, and Point labels.
A dedicated and passionate teacher and mentor, Astrid Schween is a member of the Cello Faculty at Juilliard and the Perlman Music Program. She is represented by Thomas Gallant.
---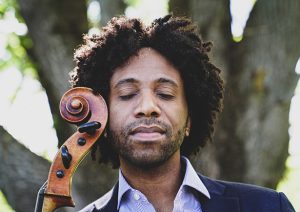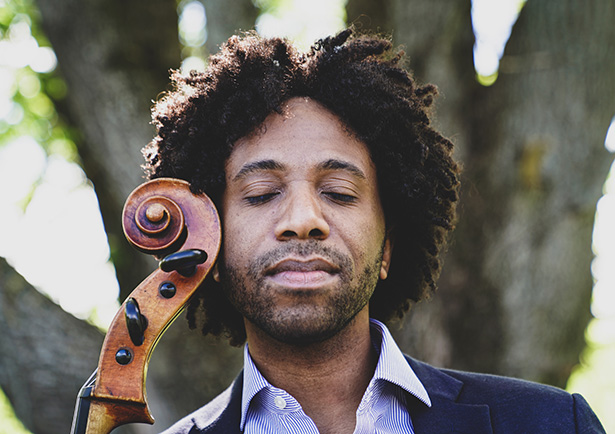 Hailed by The Guardian as "a cellist of power and grace" who possesses "mature artistry and willingness to go to the brink," cellist SETH PARKER WOODS has established a reputation as a versatile artist straddling several genres. In addition to solo performances, he has appeared with the Ictus Ensemble (Brussels, BE), Ensemble L'Arsenale (IT), zone Experimental (CH), Basel Sinfonietta (CH), New York City Ballet, Ensemble LPR, Orchestra of St. Luke's, and the Seattle Symphony. A fierce advocate for contemporary arts, Woods has collaborated and worked with a wide range of artists ranging from the likes of Louis Andriessen, Elliott Carter, Heinz Holliger, G. F. Haas, Helmut Lachenmann, Klaus Lang, and Peter Eötvos to Peter Gabriel, Sting, Lou Reed, Dame Shirley Bassey, and Rachael Yamagata to such visual artists as Ron Athey, Vanessa Beecroft, Jack Early, Adam Pendleton, and Aldo Tambellini.
In the 2020-21 concert season, Woods will make debuts at EMPAC, The Strathmore, LACMA in Los Angeles and the Spoleto Festival. This season of performances will also include premiere performances of concertos by Tyshawn Sorey with the Seattle and Atlanta Symphony's (Thomas Dausgaard and Maxim Emelyanychev, conductors), and the late Fausto Romitelli with John Kennedy and the Spoleto Festival Orchestra. Woods will serve as Music Director and cellist for Jonathan Berger and Enrico Riley's opera, Ritual Breath, which will premiere as a mediated performance in Spring 2021. Additionally, Woods will serve as the new 2020-21 Artist in Residence for the Kaufman Music Center in New York City, as well as guest artist and lecturer at the University of Vancouver, Stanford University, Boston Conservatory, Ammerman Center for Arts and Technology at Connecticut College and Northwestern University – Center for New Music.
In recent years, Woods has appeared in concert at the Royal Albert Hall—BBC Proms, Snape Maltings Festival, the Ghent Festival, Musée d'art Moderne et Contemporain, Le Poisson Rouge and the Bohemian National Hall, Cafe OTO, Huddersfield Contemporary Music Festival, Klang Festival-Durham, INTER/ actions Symposium, ICMC-SMS Conference (Athens, GR), NIME-London, Sound and Body Festival, Instalakcje Festival, Virginia Tech, La Salle College (Singapore), and FINDARS (Malaysia), among others. Recent awards include a DCASE artist grant, Earle Brown/ Morton Feldman Foundation Grant, McGill University-CIRMMT/IDMIL Visiting Researcher Residency, Centre Intermondes Artist Residency, Francis Chagrin Award, Concours [Re]connaissance-Premiere Prix, and the Paul Sacher Stiftung Research Scholarship.
His debut solo album, asinglewordisnotenough (Confront Recordings-London), has garnered great acclaim since its release in November 2016 and has been profiled in The New York Times, Chicago Tribune, LA Times, The Guardian, 5against4, I Care If You Listen, Musical America, Seattle Times, and Strings Magazine, amongst others.
Woods serves on the performance faculty at the University of Chicago as a Lecturer/Artist in Residence for Cello and Chamber Music. He previously served on the music faculties of Dartmouth College and the Chicago Academy of the Arts, and holds degrees from Brooklyn College, Musik Academie der Stadt Basel, and a PhD from the University of Huddersfield. At present, he is the Artist in Residence with the Kaufman Music Center, and former AiR with Seattle Symphony and the interactive concert hall, Octave 9: Raisbeck Music Center.
---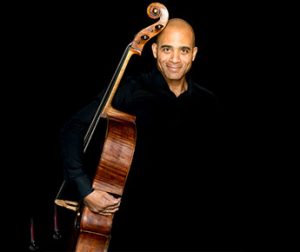 Cellist OWEN YOUNG joined the BSO in August 1991. A frequent collaborator in chamber music concerts and festivals, he has also appeared as concerto soloist with numerous orchestras. He has appeared in the Tanglewood, Aspen, Banff, Davos, Sunflower, Gateway, Brevard, and St. Barth's music festivals and is a founding member of the innovative chamber ensemble Innuendo. Mr. Young's performances have been broadcast on National Public Radio, WQED in Pittsburgh, WITF in Harrisburg, and WGBH in Boston. He has performed frequently with singer/songwriter James Taylor, including the nationally televised concert "James Taylor Live at the Beacon Theatre" in New York City. Mr. Young was formerly on the faculties of the Boston Conservatory, the New England Conservatory Extension Division, and the Longy School of Music; is currently on the faculty of Berklee College of Music; and is active in Project STEP (String Training and Education Program for students of color). From 1991 to 1996 he was a Harvard-appointed resident tutor and director of concerts in Dunster House at Harvard University. His teachers included Elinor Osborn, Michael Grebanier, Anne Martindale Williams, and Aldo Parisot. Mr. Young holds both bachelor's and master's degrees from Yale University. He was a Tanglewood Music Center Fellow in 1986 and 1987. After winning an Orchestra Fellowship in 1987, he played with the Atlanta Symphony in 1988 and with the Boston Symphony in 1988-89. He was a member of the New Haven Symphony in 1986-87 and of the Pittsburgh Symphony from 1989 until he joined the BSO in 1991.
---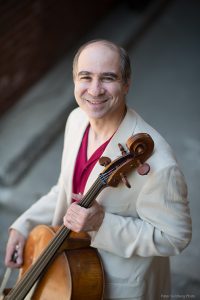 Hailed by John Williams as "an outstanding cellist and truly dedicated artist," EMMANUEL FELDMAN has commissioned over 60 works by composers such as Harbison, Schuller and Kernis. Described by Gramophone as "an artist who combines communicative urgency with tonal splendor," Feldman's recent release Our American Roots (Delos) includes the rarely heard George Walker sonata.
Feldman has performed in the U.S. and internationally as a soloist, chamber musician and composer. An enthusiastic collaborator, he has partnered in a wide range of creative projects with Bobby McFerrin, the Mark Morris Dance Group, and Verona String Quartet. Awarded grants from the Argosy and Thomson Foundations, Feldman released two world premiere recordings, one of which earned a Grammy nomination for producer Blanton Alspaugh.
Feldman's recital credits include performances at Carnegie Hall, Salle Gaveau Paris, and Franz Liszt Academy in Hungary. As a concerto soloist, Mr. Feldman has performed with the Boston Pops, Nashville Chamber Orchestra, Greensboro Festival Orchestra, and Boston Philharmonic. He has also performed with Gilbert Kalish, Paul Neubauer, Elmar Oliveira and in chamber music with the Jupiter and Borromeo String Quartets.
Feldman's own compositions have been heard at venues including the Granoff Music Center, Jordan Hall, and Brown University. His "Enigma #1" written for Duo Cello e Basso was performed at the Boston Celebrity Series to critical acclaim by the Boston Globe. His arrangements include works by Debussy for solo cello and orchestra, Gershwin's Three Preludes and short pieces from "Porgy and Bess" for cello and piano available on the Delos label.
With over a dozen CD's to his credit, his critically acclaimed recordings and performances have featured music by American composers including Steve Mackey, Richard Danielpour and David Diamond. His "Rider on The Plains" CD featuring Virgil Thomson's Cello Concerto was described as "sounding exhilarating in this bracing and confident performance" (N.Y. Times).
A sought after educator and clinician, Feldman's cello students have gone on to be accepted to most major music schools and conservatories in the U.S. and abroad and have won competitions including the gold medal at the Tchaikovsky Competition and prizes at the Brahms International, Irving Kline, and Stulberg Competitions.
Born in New York City to a large musical family, Feldman first studied the violin, piano and French horn and then chose the cello at age 12, later studying at the Curtis Institute of Music. A skilled luthier, he is the inventor of the innovative TekPin™ cello endpin. Currently he is a faculty member at New England Conservatory and Tufts University and has given master classes at the University of Taipei, Manhattan School of Music and Peabody Institute. He has also taught at the International Cello Institute, VCU Global Summer Institute of Music and Heifetz International Music Institute.
---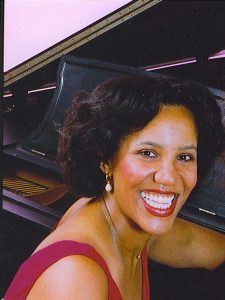 Pianist JOY CLINE PHINNEY, a native of Boulder, Colorado, has appeared in solo and chamber music recitals across the United States and in Europe. Notable recent concerts include a return engagement on the New York Philharmonic Merkin Hall Concert Series; annual performances as a member of the faculty at the Sarasota Music Festival, Easton Chamber Music Festival, and Cremona International Academy in Italy; "Colour of Music Festival" concerts in Houston, TX, Richmond, VA, Columbia, SC, and Nashville, TN; and collaborative concerts at the Massachusetts Institute of Technology and Harvard, Stanford, Seattle, Brandeis, and Tufts Universities.
Joy has collaborated in chamber music concerts, recording projects, and radio and television programs with members of the Boston Symphony Orchestra, New York Philharmonic, Cleveland Orchestra, Metropolitan Opera Orchestra, and St. Paul Chamber Orchestra. She is a resident artist with "Castle of Our Skins," frequently performs with the MusiConnects Quartet, and has appeared with Boston University's quartet-in-residence, the Arneis Quartet. Her recording credits include "Our American Roots: Music for Cello and Piano" (Delos) and "Rider on the Plains" (Albany Records), both with cellist Emmanuel Feldman.
Joy earned Bachelor's and Master's of Music degrees from the Juilliard School and a Doctorate of Ensemble Arts from The Peabody Institute at Johns Hopkins University.
upcoming cello

chat

events
Saturday, September 19th 2020 at 12:00 pm EDT
KNOW THE SCORE: INSIDE THE GEORGE WALKER CELLO SONATA – PART 1
Featuring Astrid Schween, Emmanuel Feldman, Owen Young and Seth Parker Woods
Saturday, September 26th 2020 at 12:00 pm EDT
KNOW THE SCORE: INSIDE THE GEORGE WALKER CELLO SONATA – PART 2
Featuring Astrid Schween, Emmanuel Feldman, Owen Young and Seth Parker Woods
with special guest Joy Cline Phinney, Collaborative Concert Pianist and Faculty at the Sarasota and Easton Music Festivals
Wednesday, September 30th 2020 at 1:00 pm EDT
HAI-YE NI
Principal Cellist of the Philadelphia Orchestra
Live from Philadelphia, PA
Wednesday, October 14th 2020 at 1:00 pm EDT
HAN BIN YOON
International Soloist and Chamber Musician
Live from Brussels
previous cello

chat

events