next on cello

chat, live from new york, ny:


jeffrey zeigler

Sunday, December 15th 2019, 1:00 pm EST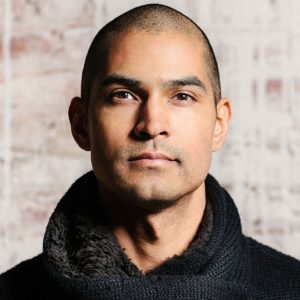 JEFFREY ZEIGLER is one of the most innovative and versatile cellists of our time. He has been described as "fiery", and a player who performs "with unforced simplicity and beauty of tone" by the New York Times. Acclaimed for his independent streak, Zeigler has commissioned dozens of works, and is admired as a potent collaborator and unique improviser. Zeigler is the recipient of the Avery Fisher Prize, the Polar Music Prize, the President's Merit Award from the National Academy of Recorded Arts (Grammy's), the Chamber Music America National Service Award and The Asia Society's Cultural Achievement Award.
This season, Zeigler will give the World Premier of a new cello concerto by Mark Adamo in Carnegie Hall as well as the European Premier of "The Sacred Veil" by Eric Whitacre in St John's Smith Square in London. Also, as a champion of interdisciplinary collaboration, Zeigler is the cellist of the vocal punk band (M)iyamoto is Black Enough alongside slam poetry champion Roger Bonair-Agard, Rome Prize recipient Andy Akiho and drummer Sean Dixon, and the feature of a new cello opera entitled Old Man and the Sea directed by Karmina Šilec with music by Paola Prestini and libretto by Royce Vavrek.
upcoming cello

chat

events
December 15th 2019 at 1:00 pm EST
JEFFREY ZEIGLER
Mannes School of Music – The New School
Live from New York, NY
December 22nd 2019 at 1:00 pm EST
SANTIAGO CAÑÓN VALENCIA
International Soloist

January 12th 2020 at 8:00 pm EST
NORMAN FISCHER
The Shepherd School of Music at Rice University
Live from Houston, TX
January 19th 2020 at 8:00 pm EST
HANS JENSEN
Northwestern Bienen School of Music
Live from Chicago, IL
January 26th 2020 at 8:00 pm EST
BLAISE DÉJARDIN
Boston Symphony Orchestra
Live from Boston, MA
February 9th 2020, time TBA
GUY JOHNSON
International Soloist
Live from Rochester, NY
February 16th 2020 at 8:00 pm EST
AMIT PELED
International Soloist
Live from Baltimore, MD
February 23rd 2020 at 1:00 pm EST
ALBAN GERHARDT
International Soloist
Live from Madrid
March 1st 2020 at 1:00 pm EST
YEESUN KIM
Borromeo String Quartet
Live from Boston, MA
March 8th 2020 at 8:00 pm EDT
MIKE BLOCK
Multi-style Cellist
Live from Boston, MA

March 15th 2020 at 1:00 pm EDT
DAVID YING
Eastman School of Music
Live from Rochester, NY

March 22nd 2020 at 1:00 pm EDT
MERRY PECKHAM
New England Conservatory
Live from Boston, MA

March 29th 2020 at 8:00 pm EDT
NATASHA BROFSKY
The Juilliard School
Live from New York, NY
April 5th 2020 at 1:00 pm EDT
BRANT TAYLOR
Chicago Symphony Orchestra
Live from Chicago, IL
April 19th 2020, time TBA
LLUÍS CLARET
New England Conservatory
Live from Boston, MA

April 26th 2020 at 1:00 pm EDT
LAURENCE LESSER
New England Conservatory
Live from Boston, MA

May 3rd 2020 at 1:00 pm EDT
MARK KOSOWER
Cleveland Orchestra
Live from Cleveland, OH
All Chats take place Sunday at 8 PM EDT/EST unless otherwise noted
All Chats are broadcast via Facebook Live on the CelloBello Facebook page:

previous cello

chat

events