A while back, I accepted an invitation from my good friend Pansy Chang to teach her cello students.  Pansy teaches cello at Miami University in Oxford, Ohio.  She was taking a sabbatical for a semester and wanted to make arrangements for her students to receive lessons from different teachers in her absence.  I had a very enjoyable time meeting and working with the cellists in Oxford.
It is always enlightening—and sometimes highly entertaining—to observe the various posters, photos, educational degrees, cartoons, and other items which adorn the walls of teaching studios around the world.  Among many other things hanging on the the walls of Pansy's studio, I noticed a piece of paper which I immediately knew could occupy a prominent place in my studio as well.  Titled simply "The Rules," it summarizes very succinctly many of the things any instrumentalist would do well to keep in mind for successful practice and steady improvement.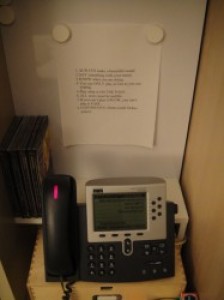 1.  ALWAYS make a beautiful sound.
2.  SAY something with the music.
3.  KNOW what you are doing.
4.  You can only play as fast as you can THINK.
5.  Play what is ON THE PAGE.
6.  ALL notes must be audible.
7.  If you can't play it SLOW, you can't play it FAST.
8.  CONTINUOUS vibrato—until further notice.
You will notice that the concepts outlined in many of the commands above relate to each other and even overlap when their deeper meaning is examined.  Any why shouldn't they?  Playing with real artistry (read the blog: finesse) isn't about isolated ideas or rudiments of cello technique or musical thinking.  It is the seamless combining of these things that we aim for.
As this list is definitely not considered complete, I invite comments from those wishing to add to the Eight Commandments…