Below are two recent articles from The Violin Channel regarding traveling players' issues with US Customs over bows containing ivory.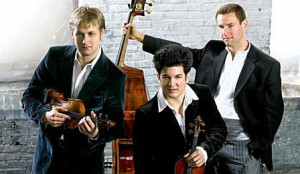 Trio Violinists Denied Access to Carry Violins On US Airways Flight [VIDEO]
Posted May 27, 2014 in NEWS
Violinists Zach de Pue and Nick Kendall, from the string trio Time for Three have today released a fly-on-the-wall YouTube video – after being stopped on the tarmac of the Charlotte Douglas International Airport, by ill-informed US Airways crew members – claiming their violins were impermissible within the cabin.
En route to the Artosphere Arts and Nature Festival in Arkansas, the Captain asked both men to exit the plane and wait on the tarmac, so the frustrated musicians took to twitter and their phones:
TIME FOR THREE | VIOLINISTS DENIED US AIRWAYS FLIGHT
"We were stopped as we entered the plane by the captain and his stewards. They told us that no musical instruments were allowed on the plane," Zach de Pue, who also serves as Concertmaster of theIndianapolis Symphony Orchestra has told The Violin Channel.
After presenting the The FAA Air Transportation Modernization and Safety Improvement Act of 2012, and generating a storm of fury on social media, the musicians were permitted to board a later flight with their instruments – in exchange for the check-in of extra cabin luggage.
"Bach would be very upset," Nick Kendall has said.
The Violin Channel has reached out to US Airways – and at this stage, is still awaiting comment.
The impromptu video has had more than 125,000 views within it's first 24 hours of upload.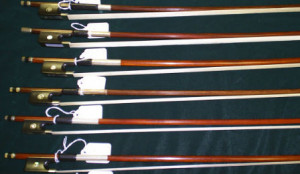 Violin Bows Seized at NY Airport, for Suspicion of Containing Ivory, Released
Posted June 4, 2014 in NEWS and Budapest Festival Orchestra, Ivory Violin Bows
The 7 violin bows seized by US customs at JFK International Airport, in New York on Saturday, from members of the Budapest Festival Orchestra, have been released from custody.
It is understood the bows, restrained from entering the United States over suspicion of containing forbidden African elephant ivory, have been sent to Budapest – after the orchestral management produced additional certifications and paid a total of $525 in fines and fees.
This latest incident has sent alarming waves of confusion throughout the international string community, as it's understood all 7 bows had documentation at the time, from reputable bow makers, stating the sticks contained no elements of elephant ivory.
Additionally, it has also been brought to The Violin Channel's attention that one of the seven violinists was in possession of two identical bows – both made from the same materials, by the same bow maker and in the same year – yet only one was seized.
This latest confiscation comes just weeks after the US Fish and Wildlife Services announced musicial instruments containing small amounts of ivory, including violin bows purchased before February 25th, 2014 may now be carried into the United States.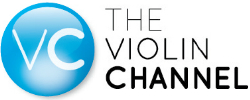 The Violin Channel is an is an excellent online resournce of string-related news, masterclasses, audition information, and more.