Greetings from Spain to all CelloBello people!
This is a big honor and I am full of excitement to be joining your community! I would like to begin my first blog with some personal thoughts about: three cellists living together at home!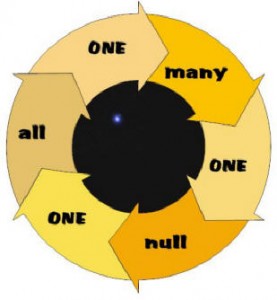 Yes, my family is made up of 3 cellists: my wife Anna, a former student and assistant; our son Daniel, also a former student; and myself. (Our daughter Aina "just" plays piano…!)
Some of my colleagues may find it hard to believe we could have a successful, "peaceful" family life when there are 3 different cello personalities sharing practice space and time under the same roof.
But I can tell you, it works. So, what makes it possible?
Gÿorgy Sebök, the great pianist, pedagogue, and one of my main musical influences, was once asked: "What do you do to interpret Mozart ?" He answered: "For 20 minutes I forget my ego and I try to be Mozart."
This is also the main ingredient needed for our "cellist x 3" relationship: not too much ego!
Everyone knows about the connection between fame and an excess of ego, between artistry and ego… I guess I am the "famous" one, and so, of course, I must be certain I don't become the problem! I do not let my ego interfere with a sincere respect for my other colleagues, especially as in this case, they are my own wife and son!
I admit I have occasionally had to fight against excessively pushing my personal ideas, as I want to insure that the other two feel free to come out with their opinions and feelings, to express themselves comfortably. Homelife has taught me to keep my mind open, and what I have discovered is that I learn from them too.
This attitude is exactly what I try to use when working on a piece of music: keeping my ego to a minimum has helped me become a better musician, to approach a work searching for the composer's intentions, getting into his/her soul without letting mine become too important. I put myself in the process just enough to make the right connection between myself and the composer, just enough that I can "become" somebody else for the moment.
I am reminded of a story of an ancient Chinese painter who was asked: "Master, what do you do to paint a bamboo tree ?" He said, "I sit in front of it and I look at it…I look at it until I feel it's inside me.  Then I can paint it." Another beautiful way to express…"becoming!"
So now you can understand how my family relates to each other—we keep our egos down and understand, "become" each other. I have to say that it has resulted in quite an enrichment of our collective lives. Of course we don't agree on everything, I don't mean that (it would be so boring!). But we use our discussions and  disagreements to stimulate our thoughts and to improve ourselves. This lesson of life is good for families, chamber music relationships, and for the performer's relationship to the music he plays.
My special family "situation" has not always been easy… neither is making music! But I am so incredibly lucky and enriched to have both in my life. And the principles of less ego, and of searching to understand and "become," have improved both our musical and personal lives.