PREVIOUS CELLOSTREAM MASTER CLASSES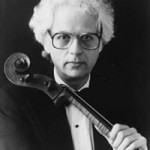 March 27 2013
2-5 pm EST
Laurence Lesser
Laurence Lesser is a prizewinner of the Tchaikovsky Competition and was President of NEC from 1983-1996. He performs as a soloist and chamber musician globally. Many of his former students have concert careers as soloists or members of chamber groups and many occupy important posts as orchestra members and teachers. View video of Laurence Lesser master class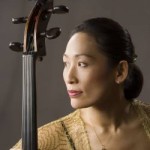 February 6 2013
2-5 pm EST
Yeesun Kim
Yeesun Kim is a founding member of the Borromeo String Quartet, Quartet-in-Residence at the New England Conservatory. She teaches cello and chamber music at NEC and also teaches at the Taos School of Music every summer. She is a graduate of the Curtis Institute and the NEC.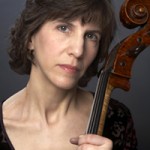 January 23 2013
2-5 pm EST
Natasha Brofsky
Natasha Brofsky serves on the cello faculty of The New England Conservatory and The Juilliard School. As cellist of the Naumburg award winning Peabody Trio, she performs throughout North America and is a regular faculty member of the Yellow Barn Festival. View video of Natasha Brofsky master class
October 17, 2012
2-5 pm EST
Paul Katz
Paul Katz toured internationally for 26 years as cellist of the famed Cleveland Quartet. The creator of CelloBello.com, he teaches cello and directs the Professional String Quartet Training Program at NEC. Past students enjoy diverse careers as soloists, chamber musicians and teachers, and populate many of the world's distinguished orchestras and string quartets. View video of Paul Katz master class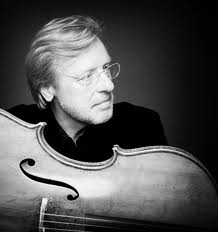 November 15 2011
7 – 8:30 pm EST
Frans Helmerson
The Swedish cellist Frans Helmerson began his musical training with Guido Vecchi in Göteborg before moving on to study with Giuseppe Selmi in Rome and William Pleeth in London. Sergiu Celibidache and Mstislav Rostropovich also played a very influential role in his artistic development. In 1971 he won what is probably the most famous music prize for cellists, the Cassado Competition in Florence – the first of many other distinctions. Tours have taken him to other countries in Europe as well as to Japan, Russia, South America, Australia, New Zealand and the USA.
Frans Helmerson plays with many well-known orchestras and receives outstanding critical acclaim for his concerts and recordings.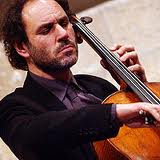 November 3 2011
7 – 10 pm EST
Gary Hoffman
Gary Hoffman is one of the outstanding cellists of our time, combining instrumental mastery, great beauty of sound, and a poetic sensibility. Mr. Hoffman gained international renown upon his victory as the first North American to win the Rostropovich International Competition in Paris in 1986. A frequent soloist with the world's most noted orchestras, he has appeared with the Chicago, London, Montreal, Toronto, San Francisco, Baltimore and National symphony orchestras as well as the English, Moscow and Los Angeles chamber orchestras, the Orchestre National de France, the Orchestre de la Suisse Romande, the Netherlands and Rotterdam philharmonics, the Cleveland Orchestra for the Blossom Festival and Philadelphia Orchestra, among many others. Mr. Hoffman collaborates regularly with such celebrated conductors as André Prévin, Charles Dutoit, Mstislav Rostropovich, Pinchas Zuckerman, Andrew Davis, Herbert Blomstedt, Kent Nagano, Jésus Lopez-Cobos and James Levine. View video of Gary Hoffman master class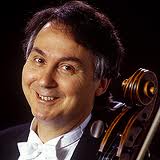 October 20 2011
7 – 10 pm EST
Ralph Kirshbaum
Texas-born cellist Ralph Kirshbaum is an artist recognized by critics and audiences worldwide for his deeply felt interpretations, musical intelligence, and passionate performances.  With repertoire ranging from Haydn to Shostakovitch, Bach to Korngold, he is consistently recognized for a unique and lustrous sound.  His distinguished career encompasses the worlds of solo performance, chamber music, recording, and pedagogy and clearly places him "in the highest echelon of today's cellists" (Los Angeles Times). View video of Ralph Kirshbaum master class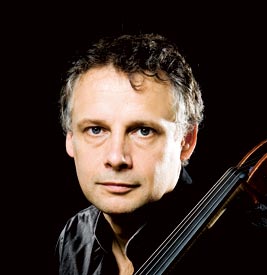 September 28 2011
3 – 6 pm EST
Pieter Wispelwey
Pieter Wispelwey is among the first of a generation of performers who are equally at ease on the modern or the period cello. His acute stylistic awareness, combined with a truly original interpretation and a phenomenal technical mastery, has won the hearts of critics and public alike in repertoire ranging from JS Bach to Schnittke, Elliott Carter and works composed for him. View video of Pieter Wispelwey master class